English
Your shopping cart is empty.
Login
With the help of the patented solution of the 3D carving system, you can easily and quickly create beautiful patterns in just a few minutes.
You only need a router, a template, and the 3D Router Carver bit with 45° cone-shaped guide RCS-BIT8.
TEMPLATES FOR MAKING SMALL DESIGNS - SMALL DOORS, FURNITURE, SIDE PANELS OF CABINETS, ETC.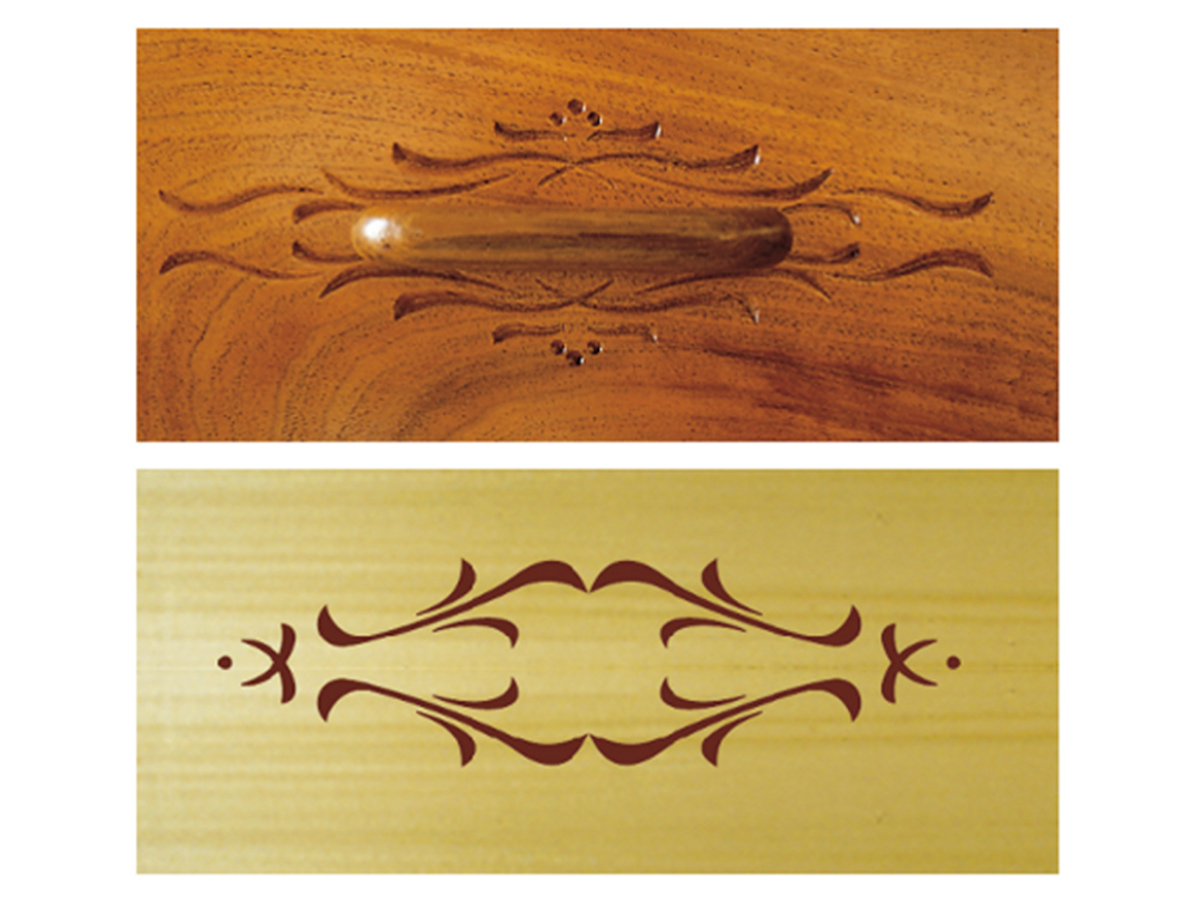 Design 11 - CLASSICAL DESIGN - TEMPLATE RCS-502

Design dimensions 210x70 mm

Design 12 - FLORENTINE DESIGN - TEMPLATE RCS-504

Design dimensions 195x85 mm

Design 13 - DESIGN WITH CASCADE - TEMPLATE RCS-505

Design dimensions 250x65 mm

Design 14 - FOLKLORE DESIGN - TEMPLATE RCS-506

Design dimensions 250x40 mm

Design 15 - DESIGN ROME - TEMPLATE RCS-507

Design dimensions 190x65 mm

Design 16 - DESIGN WITH BLAZE - TEMPLATE RCS-510

Design dimensions 250x110 mm