We look ahead to help you find the right woodworking solutions to turn them into profit!
Business premises in IOC Trzin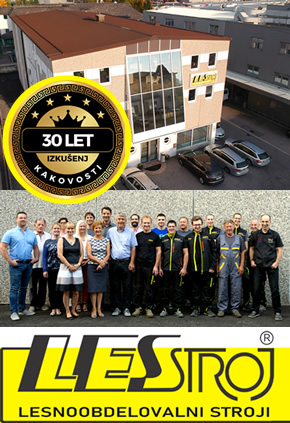 Dear customers and partners!


At Lestroj d.o.o. we have been supplying carpenters, companies and those who love to deal with woodworking since 1989 with a comprehensive offer.
Our broad view of the woodworking industry, continuous improvement and the introduction of novelties allow us to design the most optimal solution for you. We offer you advices at buying, demonstration of machine operation, the ability to buy machines of different price ranges, montage, training on your new machine, spare parts supply and machine maintenance.

Our advantage is the individual approach to your demands, so you can expect the most from us!


We invite you to our premises in IOC Trzin, where you will be able to see new and used woodworking machines and choose tools or spare parts for your machine in our technical shop.

Do not overlook constant special prices and novelties!

Team Lestroj d.o.o.