English
Your shopping cart is empty.
Login
Panel saws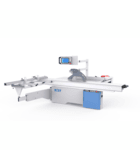 CIRCULAR SAWS SCM, MINIMAX, LINVINCIBILE AND FIMAL
In stock different types of format saws for different purposes. Check the current stock of machinery.
We represent the SCM, MiniMax and FIMAL brands.
From the simplest hobby of the S1 Genius format saw to the ultimate Linvincibile SIX format saw.
Ask for the best deal!